find an IP professional
Search
The following contacts have been randomly chosen:
IPIC'S STRATEGIC PLAN
IPIC's Strategic Plan will guide us in achieving our mission and fulfilling our vision. Our goals are our expected results, and for each goal we have identified key objectives to guide our work as well as tactics that we will employ to achieve our goals. The strategy is presented in an aligned, linear fashion; however, it is important to consider that each goal, objective and tactic reinforce and enhance other elements of the strategy, and should be seen as operating in a dynamic system. This plan is our roadmap, with goals and objectives anchored by our vision, mission, and values.
Click here to read the full 2021-2023 Strategic Plan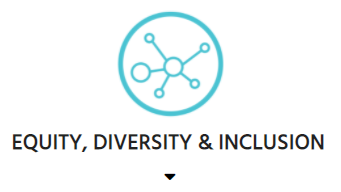 Research consistently shows that high levels of gender and ethnic diversity are positively correlated with company performance. IPIC therefore believes that promoting equity, diversity and inclusion is a key goal which stands on its own, as well as underlying and informing our other strategic goals.
IPIC members seek to grow the IP industry for the benefit of all Canadians. As a member-driven organization, IPIC's policy activities are guided by this overarching ambition. We advance this goal through our ongoing advocacy work in the government and business sectors.
IPIC is proud to be recognized for the value of its educational offerings. We will continue to ensure that IP professionals have the skills they need to succeed throughout their careers and to ensure that IPIC is seen as the leading provider of accessible, high-quality, cost effective education.
The Board of Directors is committed to demonstrating that IPIC is a worthy investment in professional growth that elevates the profession as a whole by creating a more powerful collective voice. IPIC also remains committed to being a bilingual organization and looks forward to expanding its French language programming for members.
Latest News
IPIC's Pre-Budget Recommendations Included in FINA Pre-Budget Report to Parliament
Late last month IPIC President Louis-Pierre Gravelle was invited to present before the Standing Committee on Finance (FINA), and Member of Parliament Julie Dzerowicz, on IPIC's recommendations for the 2022 Federal Budget. President Gravelle was part of a panel of key innovation stakeholders assembled by MP Dzerowicz. Given the short time frame for FINA to hear from stakeholders as part of their pre-budget consultations, MP Dzerowicz was charged with assembling the panel and communicating the relevance and importance of these recommendations to the committee.
CONTINUE READING
BECOME A MEMBER
IPIC welcomes everyone who is interested in IP to apply for membership. Whether you're an academic or a tech transfer officer, an IP practitioner or a student, in the public sector or self-employed, we offer a category or membership to suit your needs.
Make Contacts
Be Represented
Learn from the experts
Gain access to a comprehensive insurance program
develop leadership skills
stay current