find an IP professional
Search
The following contacts have been randomly chosen:
Brian Lee
Gowling WLG (Canada) LLP
2300-550 Burrard St., Bentall 5
Vancouver, British Columbia,

V6C 2B5
Email: Click here to send email
Tel: 604-443-7682
Fax: 403-263-9193
IPIC'S STRATEGIC PLAN
IPIC's Strategic Plan will guide us in achieving our mission and fulfilling our vision. Our goals are our expected results, and for each goal we have identified key objectives to guide our work as well as tactics that we will employ to achieve our goals. The strategy is presented in an aligned, linear fashion; however, it is important to consider that each goal, objective and tactic reinforce and enhance other elements of the strategy, and should be seen as operating in a dynamic system. This plan is our roadmap, with goals and objectives anchored by our vision, mission, and values.
Click here to read the full 2021-2023 Strategic Plan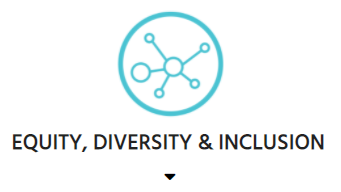 Research consistently shows that high levels of gender and ethnic diversity are positively correlated with company performance. IPIC therefore believes that promoting equity, diversity and inclusion is a key goal which stands on its own, as well as underlying and informing our other strategic goals.
IPIC members seek to grow the IP industry for the benefit of all Canadians. As a member-driven organization, IPIC's policy activities are guided by this overarching ambition. We advance this goal through our ongoing advocacy work in the government and business sectors.
IPIC is proud to be recognized for the value of its educational offerings. We will continue to ensure that IP professionals have the skills they need to succeed throughout their careers and to ensure that IPIC is seen as the leading provider of accessible, high-quality, cost effective education.
The Board of Directors is committed to demonstrating that IPIC is a worthy investment in professional growth that elevates the profession as a whole by creating a more powerful collective voice. IPIC also remains committed to being a bilingual organization and looks forward to expanding its French language programming for members.
Latest News
Complimentary WIPO Online Mediation & Arbitration Workshop
The Workshop aims to promote the understanding of Alternative Dispute Resolution (ADR) options for the resolution of intellectual property (IP) and technology disputes. The Workshop is designed for mediators, arbitration and IP lawyers, in-house counsel, patent and trademark attorneys, and business professionals wishing to familiarize themselves with international mediation and arbitration procedures and to receive training as neutrals or party representatives.
CONTINUE READING
IP Village IP Insights Panel Series Featuring IPIC Members!
The IP Village is bringing together leading experts in intellectual property (IP) for their latest joint initiative, the IP Insights panel series! The IP Village is a collaboration of Canada's leading IP organizations. IPIC is thrilled to be part of this important initiative to increase IP awareness, education and use in Canada alongside the Business Development Bank of Canada (BDC), the Canadian Intellectual Property Office (CIPO), Global Affairs Trade Commissioner Service (GAC–TCS), the National Research Council's Industrial Research Assistance Program (NRC-IRAP), and Innovation, Science and Economic Development Canada (ISED).
CONTINUE READING
BECOME A MEMBER
IPIC welcomes everyone who is interested in IP to apply for membership. Whether you're an academic or a tech transfer officer, an IP practitioner or a student, in the public sector or self-employed, we offer a category or membership to suit your needs.
Make Contacts
Be Represented
Learn from the experts
Gain access to a comprehensive insurance program
develop leadership skills
stay current