find an IP professional
Search
The following contacts have been randomly chosen:
Andre Theriault
Norton Rose Fulbright Canada LLP / S.E.N.C.R.L., s.r.l.
222 Bay Street, Suite 3000 South Tower P.O. Box 53
Toronto, Ontario,

M5K 1E7
Email: Click here to send email
Tel: 416-216-2308
Fax: 416-216-3930
John Simpson
Shift Law
60 St. Clair Ave. East
Suite 403
Toronto, Ontario,

M4T 1N5
Email: Click here to send email
Tel: 6473617533
IPIC'S STRATEGIC PLAN
IPIC's Strategic Plan will guide us in achieving our mission and fulfilling our vision. Our goals are our expected results, and for each goal we have identified key objectives to guide our work as well as tactics that we will employ to achieve our goals. The strategy is presented in an aligned, linear fashion; however, it is important to consider that each goal, objective and tactic reinforce and enhance other elements of the strategy, and should be seen as operating in a dynamic system. This plan is our roadmap, with goals and objectives anchored by our vision, mission, and values.
Click here to read the full 2021-2023 Strategic Plan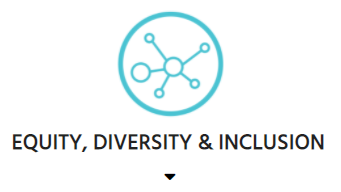 Research consistently shows that high levels of gender and ethnic diversity are positively correlated with company performance. IPIC therefore believes that promoting equity, diversity and inclusion is a key goal which stands on its own, as well as underlying and informing our other strategic goals.
IPIC members seek to grow the IP industry for the benefit of all Canadians. As a member-driven organization, IPIC's policy activities are guided by this overarching ambition. We advance this goal through our ongoing advocacy work in the government and business sectors.
IPIC is proud to be recognized for the value of its educational offerings. We will continue to ensure that IP professionals have the skills they need to succeed throughout their careers and to ensure that IPIC is seen as the leading provider of accessible, high-quality, cost effective education.
The Board of Directors is committed to demonstrating that IPIC is a worthy investment in professional growth that elevates the profession as a whole by creating a more powerful collective voice. IPIC also remains committed to being a bilingual organization and looks forward to expanding its French language programming for members.
Events & Education
COURSES
We have no upcoming courses at this time
Latest News
Federal Government Issues Action Plan for Implementation of the United Nations Declaration on the Rights of Indigenous Peoples Act
June 21, 2023, marked an important milestone in the path towards reconciliation as the federal government issued an action plan for the implementation of the United Nations Declaration on the Rights of Indigenous Peoples Act ("the UN Declaration Act"). The UN Declaration Act requires the federal government to work in consultation and cooperation with Indigenous peoples to identify the measures necessary to ensure that federal laws are consistent with UNDRIP, and to develop an action plan for achieving the objectives of UNDRIP. The action plan is an important step in upholding and implementing the rights of Indigenous peoples in Canada.
CONTINUE READING
Call for Nominations: Peter W. McBurney Memorial Award for Professional Excellence!
The Peter W. McBurney Memorial Award for Professional Excellence is given to an intellectual property (IP) professional in Canada; an IP Agent and/or Lawyer, and member of Intellectual Property Institute of Canada (IPIC) who has demonstrated excellence in their practice during the past year in the successful prosecution of a landmark patent or trademark property, the prosecution or defense of a legal action where the result has a significant, positive effect on Canadian IP policy and/or who has made an extraordinary contribution to the IP profession.
CONTINUE READING
BECOME A MEMBER
IPIC welcomes everyone who is interested in IP to apply for membership. Whether you're an academic or a tech transfer officer, an IP practitioner or a student, in the public sector or self-employed, we offer a category or membership to suit your needs.
Make Contacts
Be Represented
Learn from the experts
Gain access to a comprehensive insurance program
develop leadership skills
stay current